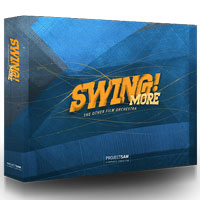 ProjectSAM Swing More!
$89.95
All for Propellerheads Reason
Items per page:

Displaying 1 to 24 (of 51 products)

1

23>
| | | | |
| --- | --- | --- | --- |
| | Loopmasters Afro Latin Producer Tech Specs: Package for PC/Mac featuring over 1350 copyright free afro latin samples, 900 Wav files, 460 Rex2 Samples, and 30+ NNXT/Halion/Kontakt/EXS24 Patches. From the beaches, bars and clubs of Brazil, Argentina and Cuba, Loopmasters bring you an exclusive selection of inspirational afro latin samples and loops to blend into your productions. Afro Latin Producer... | $10.00 | |
| | Best Service Blazin RnB & HipHop Collection Vol.2 [Multiformat DVD] Blazin RnB & HipHop Collection Vol. 2 is packed with brandnew 30 construction kits for blazin' RnB & HipHop productions, inspired by some of the worlds greatest producers like Timbaland, Just Blaze, Swizz Beatz, Darkchild, Scott Storch and more. This sound library contains over 6 Gigabytes of the hottest urban samples... | $27.95 | |
| | Equipped Music BREAKBEAT JAZZ [Multiformat DVD] BREAKBEAT JAZZ - 4 GB DVD LIBRARY - 5 949 LOOPS/SAMPLES If you are into that weed smoking, turntable culture of HipHop, then go right ahead, jump into the crate diggin sounds of Breakbeat Jazz. Original sounding breakbeats, mixed up with vinylstyle rhodes chords, jazzy basses, FX and much, much more. 2100 Rex2 loops and more than 3700 Wav loops & samples. | $29.95 | |
| | This REASON version of the classic Zero-G Chemical Beats library features over 400 REX2 loops, & over 1000 samples. 'Chemical' beats are loops with masses of attitude, huge drum sounds and FX crunched through advanced signal processors, and massive grooves to kick start your imagination. Years of playing, programming and engineering expertise at your fingertips! To complete this awesome package. | $7.50 | |
| | Best Service Complete Urban Flava [WAV / REX / REASON] Complete Urban Flava is for the urban producer looking for that certified authentic sound of todays urban music. Styles ranging from East & West Coast Hip Hop, Crunk, Reggaeton, Dancehall, RnB, Nu-Soul, Grime and more. This sound library is rammed with over 64 construction kits of drum loops, kicks, snares, claps, clicks, hats, shakers, basses. | $19.95 | |
| | Zero-G Degrees Of Abstract [Multiformat DVD] DEGREES OF ABSTRACT - LEFTFIELD DOWNTEMPO BREAKBEAT SOUNDTRACK sample library Welcome to Degrees of Abstract – 2 Gb of sounds that take you on a panoramic journey into a fantastic world of sound never taken before. Get ready to enter a whole new soundscape of weirdness, innovation and mind-opening inspiration. Some elements you discover on the way... | $27.95 | |
| | Zero-G Desert Tracks [Multiformat DVD] Desert Tracks - 1.75 Gb of exotic, traditional and contemporary rhythm, instrument and full music tracks from across Northern Africa and the Middle East, from countries such as Egypt, Morocco, Tunisia, Turkey and Iran. The rhythms and music contained in this library are a living tradition that has its roots in the ancient civilisations of the Middle East and North Africa. | $19.95 | |
| | Digital Sound Factory Studio Orchestra offers a comprehensive collection of over 2 gigabytes of the finest strings, brass, woodwinds, and percussion samples, all meticulously recorded for the right expressiveness in each note to convey a truly realistic feel. The DSF Studio Orchestra has been programmed to deliver the most natural sounding instruments possible. Featuring Sections of 15, 5, & Solo Violin. | $19.95 | |
| | Zero-G Ecstatic Grooves [Multiformat DVD] ECSTATIC GROOVES - Featuring over 2,200 24 bit samples including over 1650 loops and 550 single hit sounds, Ecstatic Grooves is a dream for dance producers looking to inject some groove inspiration into their tracks. Ecstatic Grooves is a mind blowing collection of sample accurate drum and percussion loops, hand crafted drums and fx, all sculpted from the ground... | $30.00 | |
| | Loopmasters Elektro House Producer Tech Specs: 1300 copyright free Electro house samples, 816 Wav files, 501 Rex2 Loops, and 35 Patches for NNXT, Halion, Kontakt, EXS24, SFZ - 620 MB content. Electro House has become the most sought after genre of house music this century and Loopmasters have teamed up with Andy Lee of Barcoda to bring you the most flexible and up to the minute collection of Electro... | $10.00 | |
| | DJ STAKKA & Zero-G FIRESTORM [Multiformat DVD] FIRESTORM is the ultimate Drum & Bass multi format sample beast produced by long time veteran of the scene DJ / Producer Stakka. This massive 24bit 1Gb library has been 2 years in the making and puts cutting edge production at your fingertips. "...DJ Stakka has been a fixture on the drum'n'bass scene for a number of years and has released tracks on. | $30.00 | |
| | Funky Rex Guitars [Multiformat DVD] [REX2 / RMX / Reason / Aiff / Apple Loops / WAV / ACID] Funky Rex Guitars: Interlocked Groove Edition: Many of the best-known classic funk songs employ a dual guitar approach: scratchy rhythms come from one speaker while slinky, single note riffs come from the other. Using a wide range of six-string interplay variations, Funky Rex Guitars applies this approach to... | $15.00 | |
| | Groovebox Music Production With Reason 4 [DVD Tutorial] This groundbreaking release shows you how one of the hottest songs included with the new Reason 4, was created! Learn step-by-step how the awe inspiring track "Narrow Escape" was written and produced by the songwriter Josh Mobley (aka Neoverse). In this series directed by Reason Guru and world-wide speaker/instructor Kurt Kurasaki, you... | $25.00 | |
| | Best Service Hardstyle Samples Vol.2 [Multiformat DVD] The sequel to the most popular Hardstyle sample cd worldwide! With this DVD sample collection you get the newest sounds to transform your ideas into hard techno tracks. More than 500 vocals in three different styles are included. A collection of new unique sounding synths in multisampled and especially for reason users nn-19 format. This sample... | $22.50 | |
| | Big Fish Audio Hit Zone II [Multiformat DVD] Going even deeper into the Top 40 Pop/Hip Hop/R&B bunker, Big Fish Audio has launched a full-scale sound assault with this DVD ROM. These discs are packed with basses, beats, keys, licks, fills and funky FX- culminating in a huge collection of intricate goodies sure to propel your ideas from conception to completion. In response to the massive success... | $24.95 | |
| | Loopmasters Jazz/World Superbly recorded, engineered and played, Jazz/World is a consumate production from Harvey Summers at Swine Studios. Sublime playing by some of the best session musicians and African master drummers has led to a truly original concept sample Cd that will blend seamlessly into your productions. The CD includes live played saxophones, flute, double bass licks and multis, keys,... | $7.50 | |
| | Loopboutique Trap [WAV / Kontakt] LOOPBOUTIQUE and TRAPSTEP DAILY proudly present 'Trap' with 750 MB of 24bit of pure Trap / Trapstep inspiration. Featuring world-class Trap sounds from 5 of the best Trap producers in the game, 'Trap' is a unique Construction Kits library. Want to make such a crazy Trap tracks like Baauer, Diplo, TNGHT, Dillon Francis, K Theory, Carnage, Pelari, Flosstradamus... | $10.00 | |
| | Loopmasters Reso Drum and Bass Intelligence [DVD / Multiformat] Loopmasters are proud to present "Drum and Bass Intelligence" – an extraordinary collection of royalty-free samples created by luminary producer, Reso, created exclusively for Loopmasters. Expect nothing less than hard hitting Basslines, up-front Breakbeats and haunting Lead sounds to raise the heat on the dancefloor. Signed... | $12.50 | |
| | Loopmasters Vocodatron [Multiformat] Analogue systems to the ready as Loopmasters set the co-ordinates for the year 3030 for an interstellar collection of futuristic modulations, hybrid-electro harmonics and chunky android percussion. Welcome to Vocodatron! Vocodatron brings you some truly experimental sounds – fusing classic studio gear with a dot-matrix of hardware vocoders, modulators and vowel filters. | $10.00 | |
| | Equipped Music Loungin House 24 Bit Multiformat DVD Want to delve deeper into the naked, intimate sound of House? Welcome inside the hypnotic and seductive grooves of Loungin' House. Luxurious dance floor beats, mixed with sexy Latin style percussion, lush chords, samples and more. Spice your groove with Dusty Rhodes Chords, Smooth and Warm Pads, Funky Basstones, Synths, Riffs and FX-Vox Noises. | $30.00 | |
| | Zero-G Nu Bossa [Multiformat DVD] Nu Bossa (WAV, ACID, EXS24, Kontakt, HALion, Stylus RMX compatible REX loops, RMX, Reason NN-XT, Apple Loops). Nu Bossa provides over 2Gb of pure 24bit South American lounge, samba and bossa construction kits. The library was created by Davor Devcic, an incredible talent who also produced of our best-selling Classic Disco, Disco Gold, Brazil Chillout, Lounge & Chill. | $25.00 | |
| | Big Fish Audio Percussionism Percussionism is a dream for musicians looking to inject some reality into their productions with an awesome collection of looped and single hit percussion sounds from all over the world. Whether you need a funky shaker groove, Latin Rhythms, some African drums, or some technoize to skim over the top of your tracks - Percussionism has the right flavour for your productions. | $10.00 | |
| | Loopmasters Producer Essentials Tech Specs: 1,061 Stereo Wav files/210 Rex2 Loops/50+ NNXT Patches/Midi-Files A 'must have' collection of sounds, loops, riffs, and multisamples that every serious producer should have in their sample collection. Featuring drum machines, guitar riffs and multis (acoustic and electric), basslines (real and synth), keyboard multis and an exhaustive collection of... | $10.00 | |
| | Infinite Element is a truly extraordinary Reason Refill, featuring over 1200 incredibly powerful, yet easy to use Combinator devices, custom-built by Push Button Bang. Packaged with an enormous, exclusive patch library for all the major Reason instruments, plus literally thousands of high quality WAV samples, you'll find Infinite Element is almost a studio in itself. Use it to get the most of out... | $12.50 | |
Reason is a digital audio workstation for creating and editing music and audio developed by Swedish software developers Propellerhead Software. It emulates a rack of hardware synthesizers, samplers, signal processors, sequencers, and mixers, all of which can be freely interconnected in an arbitrary manner. Reason can be used either as a complete virtual music studio or as a collection of virtual instruments to be used with other sequencing software in a fashion that mimics "live" performance.
You may download or buy cheap Propellerheads Reason additional sounds, presets and samples libraries in our online shop.

DFH Superior Custom & Vintage [9 DVD]
$110.00
$59.95